Support Tickets - Business Management
---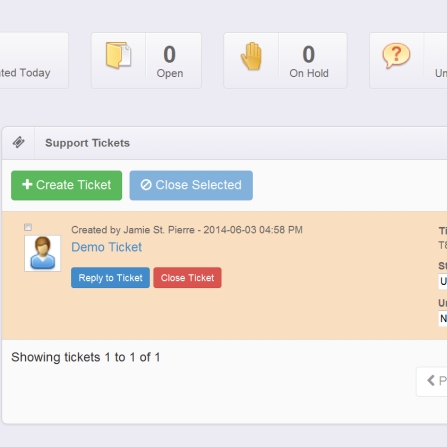 Stop fire-fighting with your email based support
Email is a great place to pass across information. But when your support threads start growing, a purely email-based support system gives you no visibility into which tickets you need to work on first, who else is working on the problem, or what you should be doing about the problem. Things that a sufficiently smart ticketing system can help you with right off the bat.
With best-in-class ticket management capabilities from Fluent IMS, you get to keep track of which conversations need your inputs right now, and which ones can wait. And since every support conversation is now logged right inside the customer's ticket, you know who else from your team has been working on this one, and what they said.
Mark, assign, resolve and move on
Track the progress of a ticket, right from the moment it is opened, all the way through resolution and closure.
Categorize issues and make sure they are filed in the right buckets.
When your hands are full, you can assign a ticket to other agents and let them win the love of your customers too.
Request a Demo
---
Not that we are

bragging.

showing off.

boasting.

- OK maybe we are!!
---