Training System - Training
---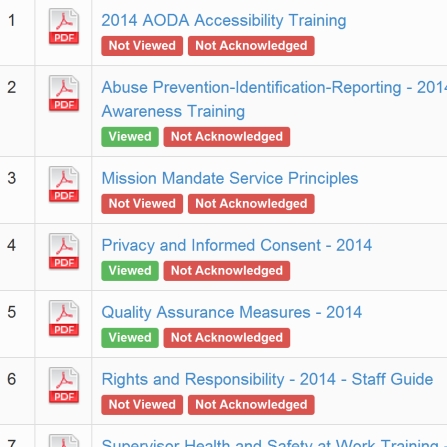 A New Way to Manage Employee Training
The system focuses on the essentials, with a particular emphasis on processes, navigation, and tracking compliance training. Training administrators will spend far less time setting up classes, inputting data, and creating reports. The system makes these and many other processes very easy — and in some areas, it does these things for you, automatically. Training professionals need a system that is easy to use, requiring minimal training to use it effectively, that empowers them with actionable reporting data so they can focus on strategy and relationships.
Streamline training set-up, scheduling and assignment. Set up an unlimited number of user groups based on job titles, roles, departments, facilities or locations and easily schedule and assign training requirements to these groups
Drive effective training tracking and completion. Keep training requirements on track and drive their completion with automated email reminders sent to employees and their supervisors for upcoming and overdue training
Reduce training costs. Eliminate wasted time, resources, and money lost through inefficiencies in managing your organization's employee training program through spreadsheets, paper, or other siloed systems.
Ensure regulatory compliance. Avoid compliance related penalties and fines, exceed training management requirements for standards such as ISO 9001, ISO 14001, ISO 19011, and OHSAS 18001, and ensure 100% audit preparedness.
Request a Demo
---
Not that we are

bragging.

showing off.

boasting.

- OK maybe we are!!
---